Say Hello to Your New Favorite Hospital Gowns!
Shop Now
Find the perfect fun and cozy cotton gown for you and your loved ones!
What is a Giftgown?
A Giftgown is a fun and practical hospital gown that transforms your journey, from the hospital to your home!
Shop Collection
Why a Giftgown?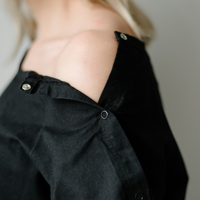 Easy accessibility.
Giftgowns are for the hospital and the home! Forget pajamas, say "hello" to function.
Shop Now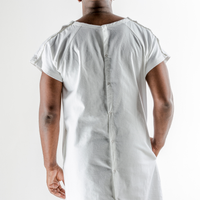 We've got you covered!
Unlike traditional gowns, with Giftgowns, your back and your butt are only exposed when you want them to be. Perfect for epidurals.
Shop Now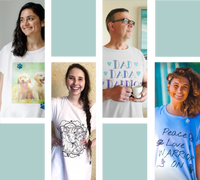 Design Your Own
Upload your own photo or choose from over 100 stickers, fonts and colors to make your gown even more personal!
Start Designing
Our Happy Customers
"I love my new hospital gown from Giftgowns- cozy, pockets, snaps down the back and arms, and it fits!"

Sherry
"I may be old but when hospitalized, I want to feel good and look good! Yea, Giftgowns!"

Grant
"Having a daughter with special needs can make dressing a difficult task. Gift gowns have helped so much, especially after this last surgery. I wish I would have known about this product 10 years ago."

Rebecca
"I received so many compliments about my gown! People couldn't believe it was a hospital gown with snaps for IVs and everything!"

Tamara
"Thank you @giftgowns for the cutest and comfiest hospital gown!"

Samantha Jo
"I wore my Giftgown the whole time, including the 4 hours I was in the operating room!"

Natalie
Perfect gifts for someone in the hospital...
Check out our blog for tips and tricks...